Welcome to Park Ridge Seventh-day Adventist Church

Hello and Welcome!
We are so glad you have chosen to join us as we worship the Lord together in fellowship on His Holy Day
— the Sabbath.
Whether you are a regular member, or visiting with us for the first time, or joining us online, we want to make sure you know just how much we appreciate you joining us here at our Park Ridge Church.
Our weekly Sabbath program starts with Sabbath School for all ages from 9:30am to 10:30am followed by the main Service at 10:50am through to 12:30pm — all are welcome.
Please feel free to
contact us
if you would like more information on our Sabbath Program.
Sabbath Sermon - 3 December 2022
"Understanding Jesus' First Coming"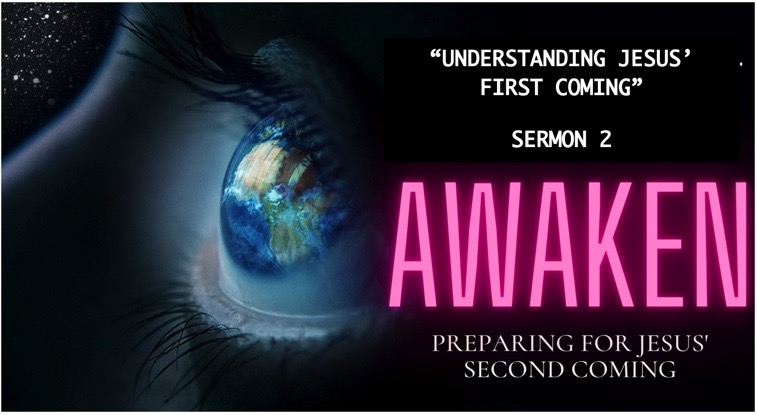 This Saturday we continue our preaching series, "Awaken – Preparing for Jesus' Second Coming". In our last sermon we studied that it is important for the believer in Jesus to know how to distinguish a between a true and false prophet. Before Jesus comes back, many people will claim to have new insights, prophecies and new doctrines, but as long as we keep true to God's Word, we shall not be deceived. So, this Sabbath we are going to launch from that and study how we prepare our minds for Jesus' coming and what does God ask us to do before He comes. Hope to see you all this Saturday
The Incredible Journey presents...
Z Force Secret Operation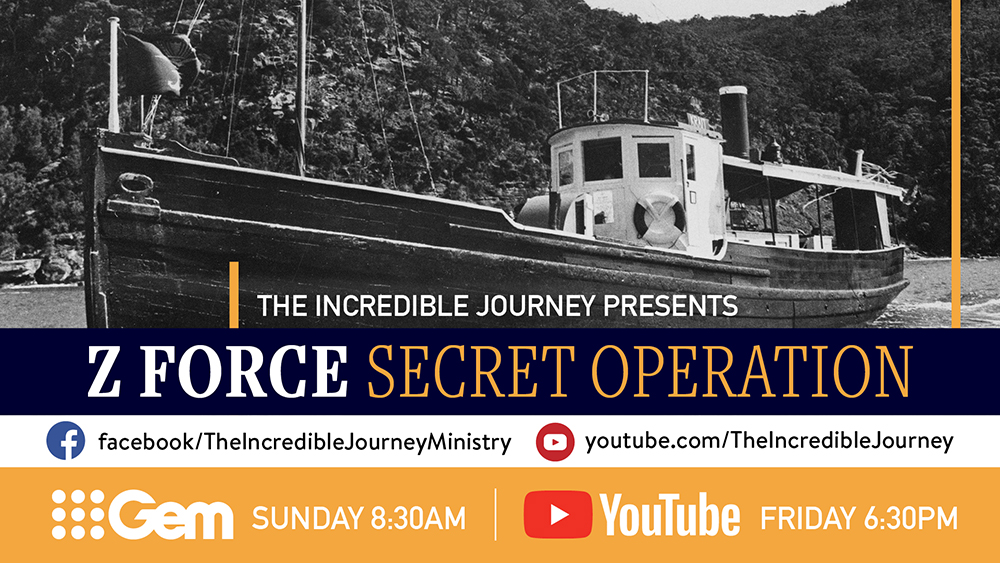 The Incredible Journey presents: Z Force Secret Operation
On 26 September 1943, a group of six men paddled their folding canoes quietly into the Singapore harbour. All around them, the harbour bustled with activity, but they silently slipped undetected between the massive ships berthed along the docks. They were agents of Special Unit Z, deployed by the Allied forces to sabotage shipping inside the Singapore harbour, which was occupied by Japanese forces. The men attached limpet mines to the hulls of seven ships and then paddled back to their forward base just 19 km (12 miles) away. When the mines detonated, they sank or damaged 39,000 tonnes of shipping, leaving the Japanese completely stunned. Join us as we take a closer look at the amazing story of Operation Jaywick.
YouTube: Friday, 2 December 2022 at 6:30 pm (watch any time after)
9GEM: Sunday, 4 December 2022 at 8:30 am
Subscribe to our YouTube channel to be notified of new programs: https://www.youtube.com/theincrediblejourney
Weekly Zoom and in-home Bible Studies
You are most welcome to join any one of our Bible Study groups
We are currently holding online Bible Studies on Monday and Wednesday evenings and in-home Bible Study on Friday evenings.
If you would like more information about our Bible Study Groups, please feel free to contact us or visit our events page.